Claas Kämpf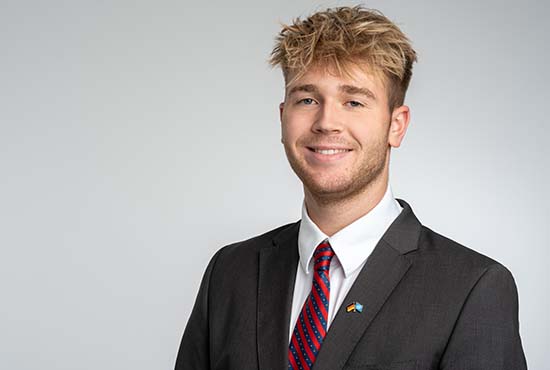 Age: 19
School: Gymnasium Liebfrauenschule Oldenburg
Hobbies: water polo, wakeboarding, cooking and OLMUN
MUN-Experience:
In 2018, I started my OLMUN career as a Delegate of Bahrain. During the conference, I felt that I started developing a passion for OLMUN, so, after another year of being Delegate, I decided to join the Inner Circle to help organising the following conference. At OLMUN 2020, I had the opportunity to be one of the Entertainment Managers. Sadly, the conference would not take place due to the COVID-19 Pandemic.
In 2021, I decided to take a bit more responsibility by being the Logistical Coordinator. I really enjoyed coordinating a team.
Due to the fact that last years conference was a very small one, I am looking forward to be a part of the next big OLMUN.
This was the reason why I challenged myself to be part of the secretariat. I hopefully will experience a lot of new aspects working at OLMUN.
All the more, I am very enthusiastic about having the honour to be the Treasurer of OLMUN 2022! As the Treasurer of OLMUN, I will deal with the finances of the conference for another year.
I am looking forward to the new experiences and the conference in June!