Robin Runge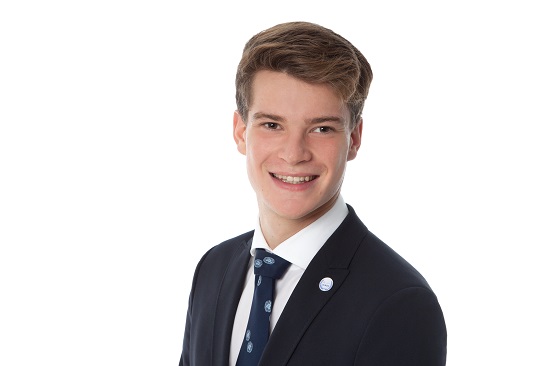 Age:
18
School: Gymnasium Eversten Oldenburg, graduated
Hobbies: diving, music, sports, photography, meeting friends, OLMUN
MUNExperience:
My OLMUN career started in autumn 2014 when I had my first contact with MUNs. I joined the Inner Circle and helped organizing OLMUN 2015. I then took part in it as a Journalist as well and I was overwhelmed by the spirit and passion of the press team and the Inner Circle.
In 2016 and 2017 I worked all night long during OLMUN as the Chief of Press, coordinating my team, designing and publishing the Daily Diplomat.
Still fascinated by the work of the Secretariat, I was blessed when I got asked to take the position of the Secretary General for OLMUN 2018.
And now this year, as the highlight of my OLMUN career, I have the honour to organize the OLMUN as the Secretary General and make this OLMUN an unforgettable experience for all of you.