Anne zur Horst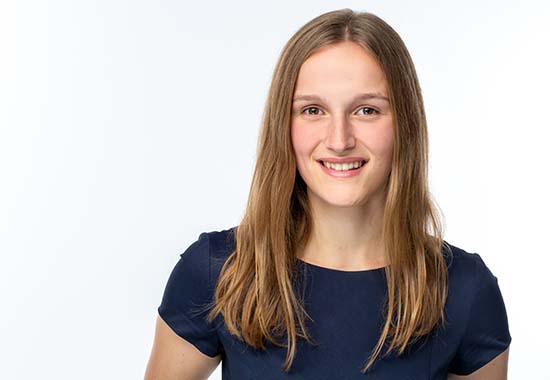 Age: 19
School: graduated in 2018 at KGS Rastede
Hobbies: gymnastics, playing the piano, reading and of course OLMUN
MUN-Experience:

My first contact with OLMUN was in 2016, where I participated as a delegate representing Slovenia in the Human Rights Council. In the following year I attended different MUN Conferences in Berlin and Edinburgh – and yet another OLMUN in 2017.
After my experience as a delegate I decided to join the Inner Circle and help organise these amazing events for a change. As a result I established little MUN Conferences at my school as promotion and preparation for the OLMUN. I also got more insight on the work of the Inner Circle and ultimately applied as an Executive Administrative Officer for OLMUN 2019, where I had the pleasure not only to work alongside my two fellows, but also the Secretariat of 2019.
Right after OLMUN 2019, I was chosen to be the next Secretary General and expected to create an amazing 20th conference. Everything went smoothly up until March. Then, I sadly had to cancel OLMUN 2020 due to the on-going COVID-19-pandemic.

This year I have the great honour of organizing the conference as Secretary General yet again and sincerely hope that our Secretariat will be able to make that happen - OLMUN is a special conference where you can discuss political matters, improve your personal abilities and find new friends from all corners of the world.
See you in June!