Dennis Kirsch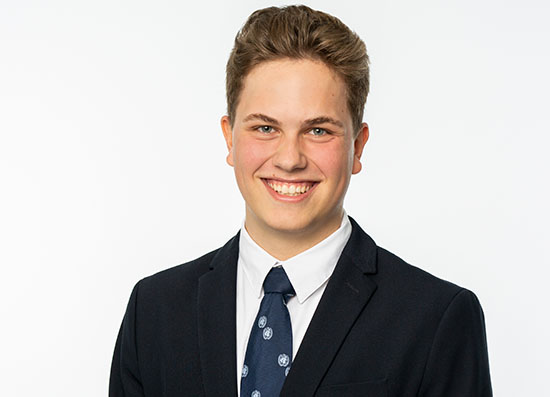 Age: 19
School: Graf-Anton-Günther-Schule
Hobbies: firefighter, running, meeting friends, travelling, OLMUN
MUN-Experience:
I started my MUN career as a delegate at the MUN my school organizes yearly. The first time I got into contact with OLMUN was in 2015. During that year I debated as the delegate of Kazakhstan about terrorism in the GA 4th. Being thrilled by OLMUN I participated again in 2016 as delegate, where represented India in the GA 3rd.
After my student exchange in the United States of America I decided to join the Inner Circle of OLMUN to be able to shape the conference with my own ideas and experiences. Therefore, I applied as a chair and got accepted. Some of you might remember me as the President of the UNEP at OLMUN 2018.
Between 2018 and 2019 I got the chance to participate as a delegate in several other MUNs around Germany, thence I experienced other ways of MUNing and got some inspiration of doing things differently.
In the summer of 2018, I received the honor to serve as the President of the General Assembly at OLMUN 2019. Now as a Secretariat member I am glad to organize the OLMUN 2019 and make it better each year.